Even though it's only a number, your credit score has a big impact on how financially stable you are. Numerous loan choices are available with good credit, but what about those with terrible credit? It may be difficult to obtain loans and credit cards with a poor credit score (CIBIL), which makes it difficult to accomplish your personal or professional objectives.
You shouldn't worry since this post will examine the top loan applications for those with poor credit scores. Let's first examine what a credit score actually signifies.
A credit score: what is it?
Your credit history and credit health are evaluated by your credit score. Typically, we utilize the CIBIL score, which is a three-digit figure between 300 and 900. A good CIBIL score of at least 750 is regarded as high and can aid in your ability to get loans or credit cards.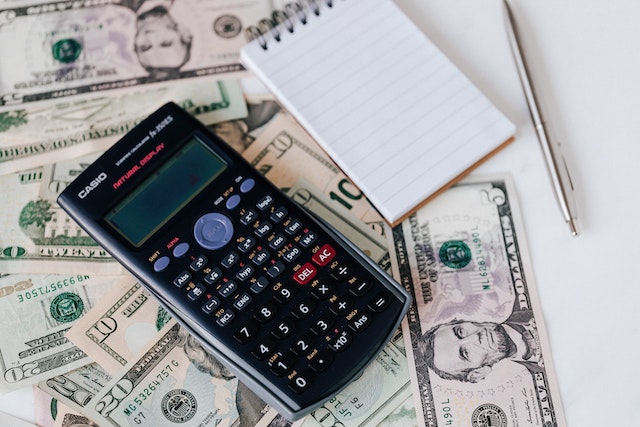 The Credit Information Bureau determines the CIBIL score after taking into account a number of variables. Lenders favor applicants with credit ratings of 750 or above. Even though your credit score is below 750, you may still be able to receive a loan; however, the interest rate will be higher.
List of Low Credit Score loan apps

Here is a list of loans for those with bad credit:
| | |
| --- | --- |
| App Name | Interest Rate |
| mPokket | 0% – 4% p.m. |
| LazyPay | 16% – 32% p.a. |
| Money View | 16% – 39% p.a. |
| Bajaj Finserv | 12% – 34% p.a. |
| Home Credit | 18% – 56% p.a. |
| SmartCoin | Upto 30% |
| CASHe | Upto 30.42% |
| NIRA | 24% – 36% |
| KreditBee | Upto 29.95% |
| PaySense | 16% – 36% p.a. |
| MoneyTap | 13% p.a. |
| PayMeIndia | 18% – 36% p.a. |
| Dhani | Upto 42% p.a. |
| Early Salary | 15% – 40% p.a. |
| India Lends | 10.25% – 25% p.a. |
| Paytm Pay Later | 10.5% – 485 p.a. |
| Zest Money | 3% – 36% p.a. |
| DigiMoney | 19% – 34% p.a. |
| IndusMobile: Digital Banking | 18% – 39% p.a. |
| Mystro Loans & Neo Banking App | 15% – 36% p.a. |
| Kissht | 18% p.a. onwards |
| Prefr | 18% – 36% p.a. |
| Fair Money | 12% – 36% p.a. |
| Pay With Ring | 14% – 28% p.a. |
| Bueno Loans | 20% – 52% p.a. |
| Pocketly | 14% – 39% p.a. |
| Bajaj Markets | 14% – 52% p.a. |
| Indialends | 10.25% – 25% p.a. |
Qualifications for Low Credit Score Loan Applications
You must be a citizen of India.
You must be older than 21.
Your Income evidence
Pay range of Rs. 15,000 to Rs. 18,000 per month (depending on the metro or non-metro cities)
How To Fill Out Personal Loan Applications With Low Credit Scores
Step 1: First, download the lender's mobile application from the Google Play Store or App Store.
Step 2: Create a new user account. You will need to supply information such as your name, address, proof of identification, and email after the procedure.
Step 3: The credit limit is determined in Step 3 of the process.
Step 4: After everything is finished, upload your KYC documents for the personal loan contract.
Step 5: Submit your bank information to apply for a personal loan. then finish completing an application.
Step 6: Immediately upon approval, the funds will be sent to the designated bank account.
Step 7: Recommended Reading: Benefits and Comparison of Loan Resource Apps and How to Apply
Costs and Fees for Low CIBIL Score Loan Applications
Interest: For personal loans obtained through these low (650) CIBIL score loan applications, interest rates of up to 36% per annum may be charged.
Processing fees: You can be required to pay up to 5% of the principal amount as processing fees.
Platform Fees: Using these low CIBIL score loan applications occasionally requires paying platform or agency fees.
Fees: or penalties may apply if your loan is not repaid in a timely manner.
GST: All fees and expenses are subject to an 18% GST tax.
Apps for loans with low credit scores
Anytime, anyplace in India, you may submit an application for a loan.
These loan requests from NBFCs with low CIBIL scores are accepted by the RBI.
Anyone from any occupation can apply for one of these personal loans.
You may get unsecured personal loans with these low credit score loans without putting up any security or guarantee.
For these personal loans, your KYC documents (Aadhaar and Pan Card) are often accepted as collateral.
A maximum loan of Rs 5,000,00 can be obtained.
It won't take you more than five minutes to apply for one of these loans.
By just completing KYC, you may apply for these loans online quickly and comfortably from the comfort of your home.
Conclusion
Loan eligibility for candidates with poor CIBIL scores is no longer a pipe dream. Low Credit Score Loan Apps now offer quicker loan approval, affordable rates, and less paperwork. if you have a CIBIL score of at least 600, with further benefits.
For your entire financial independence and well-being, OneNDF is devoted to providing you with a wide range of financial information.
FAQs
Which app offers loans to borrowers with poor CIBIL scores?
Fast loans are offered by SmartCoin in a secure environment. The credit score is compared to the CIBIL scores when the application is being reviewed.
Can I receive a loan with a low CIBIL score?
If you can supply your own guarantor and have a poor CIBIL rating, you might be able to borrow money from someone else. Naturally, you must tell the other applicant before requesting their consent.
Can a person with a credit score of 500 obtain a personal loan?
500 is regarded as having a bad credit rating.
Almost all financing alternatives are accessible. The prices, meanwhile, might not be alluring.
I have a bad credit score; can I still receive a loan?
With a poor CIBIL score, borrowing money is still doable, but challenging. Many new NBFCs and Fintech firms are providing loans, although they may have exorbitant costs.
Can I receive a personal loan right away even if I have bad credit?
A lower CIBIL score simply indicates that getting a personal loan is unlikely. Gaining the trust of lenders in EMI approval will be the sole method for borrowers to raise their CIBIL ratings. This won't stop you from being turned down when you initially apply.
How can I get a free credit score check?
You may view the specifics of your scores on the OneNDF website. For additional details, scroll down. Then you must give
What is the Cashe Loan App?
Cashe is an authorized lender. An NBFC with RBI registration, Bhanix Finance, and Investment Ltd., powers Cashe.
Has the RBI authorized DMI Finance?
Yes, the Reserve Bank of India regulates DMI Finance.